Shop our new Spring arrivals in all categories!
Login
Log in if you have an account
Dont have an account? Register
OLD GREENWICH HONEY BY JOEL DAWSON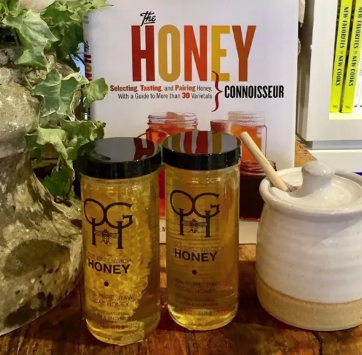 Joel is our local bee keeper who has 8 hives right here in Old Greenwich. His honey is never pasteurized so it retains all the natural pollen and enzymes for a healthy lifestyle. As a backyard beekeeper, Joel is dedicated to doing his part to support these tiny workers, essential to food and plant pollination. His honey is simple AND delicious....now word has spread and we can't keep the bottles on our shelves!
LISA LEAVY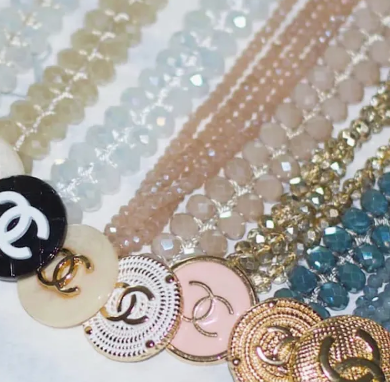 Lisa has traveled the world seeking inspirational trends to create exciting and unique pieces sold by major retailers, including Saks, Bloomingdales and Nordstrom. She has translated her passion and creativity into LLF Designs; a luxe jewelry collection offering versatile options for all occasions and lifestyles. Her distinctive style fuses the highest-quality materials, hand-craftsmanship with a contemporary aesthetic.
TIDE PIECES BY ALAN WINNICK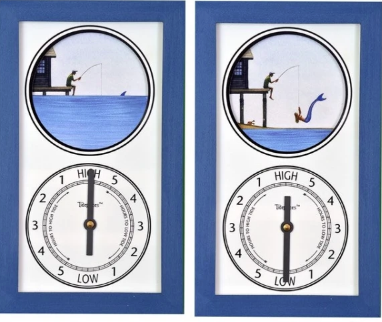 Alan Winnick is the talented maker of the world's most unusual tide clocks. The tide ebbs and floods in the picture. A precision tide clock combined with a mechanically animated display shows your local tide conditions in real time. Each is hand made in Alan's New England studio. Whether you enjoy the beach, boating, fishing, surfing, or just love the ocean these pieces are the perfect gift for any occasion or the welcome addition to your bookshelf or mantle.
WENDY PUTNAM PHOTOGRAPHY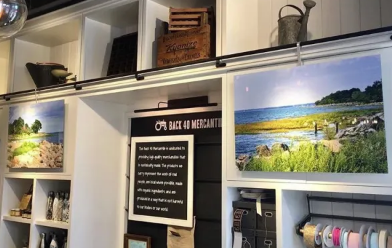 Wendy is a local photographer who grew up right here in Riverside and has been capturing the charm of Tod's point, our local beach, for years. Her photography will will warm your soul and transport you to some breathtaking local landscapes. Her photography can be seen around the store in notecards, matted prints and acrylic wall hangings. In addition to her love of photography, Wendy is also Manager of the store.
ALEXANDRA FERGUSON PILLOWS

Alexandra's recycled felt applique pillows are one of a kind uniqueness and quality, made in the USA from beginning to end. Since she started, Alexandra has been able to expand her commitment to using eco-friendly materials. Some of our faves featured in the store are "Call Your Mother", "Go to the Gym", and "Wake Up, Kick, Ass, Repeat" and of course our zip code pillows. Recognizing that the planet needs more help than her eco-friendly pillows, Alexandra is actively involved with The Nature Conservancy, donating both physical and financial resources to the foundation.
ELENA ABRAHAMS
Elena is an Old Greenwich artist whose career began quite recently. Though she has always enjoyed portraying people around her, with a touch of whimsy, she has now translated that into collage. While much of her current work takes place in cities, on buses and trains, she loves capturing the essence of the local shops on Sound Beach Avenue, places she calls home.
FARMHOUSE POTTERY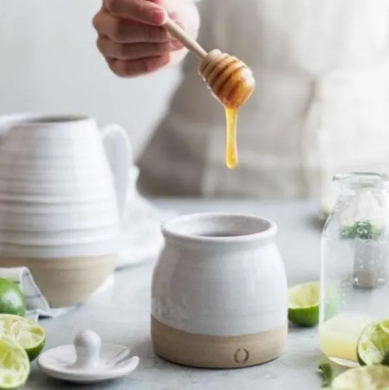 Owner Zoe Zillion creates simple, elegant, useful designs inspired by the surrounding farmlands in Woodstock, VT. Each piece of pottery is made by hand from a special mix of clay that is , literally, from her backyard. We have carried Farmhouse Pottery since we opened and is still a favorite among our customers.
RORY WORBY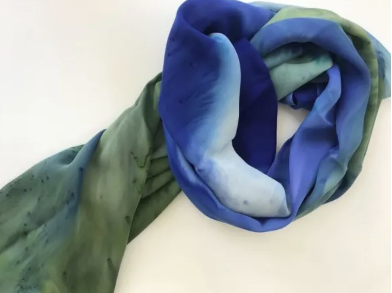 Rory Worby is the very talented artist and creative force behind hand-painted silks that blur the lines between fashion and fine art, the culmination of her fashion-forward vision gained from twenty-five years in the apparel industry, and formal training as an artist. Some of our customer's favorites include her scarves, tunics and kimonos. "A lot of my inspiration is from nature," she says. "Either I'm looking at it or I'm referring to it."